Investment Facilitation for Development
Members: 114/164
Open Initiative
Status: Textual Negotiations Succesfully Concluded
The Joint Initiative on Investment Facilitation for Development was launched by 70 members at the 11th WTO Ministerial Conference (MC11) in December 2017 and was driven by a need to address the trade barriers slowing down and restricting investment processes between countries. In November 2019,  98 WTO members issued a subsequent Joint Statement on Investment Facilitation for Development.
Discussions in the Joint Initiative on Investment Facilitation for Development aim to facilitate foreign direct investment that would: improve the transparency and predictability of investment measures; streamline and speed up administrative procedures and requirements; and enhance international cooperation, information sharing, the exchange of best practices, and relations with relevant stakeholders, including dispute prevention.
Formal negotiations began in September 2020 and were concluded successfully in July 2023.
A core objective of the framework is to facilitate greater participation by developing and least-developed WTO Members in global investment flows. The negotiations will not address market access, investment protection or Investor-State Dispute Settlement.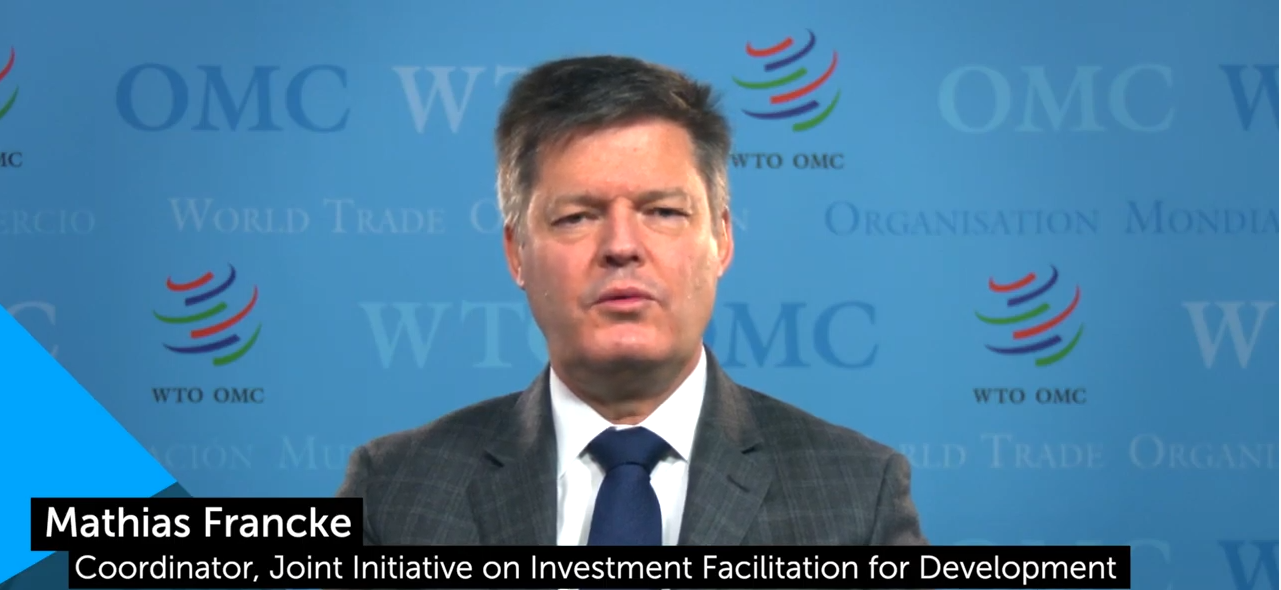 Scope and Coverage
Looking Ahead
Members
Key Documents